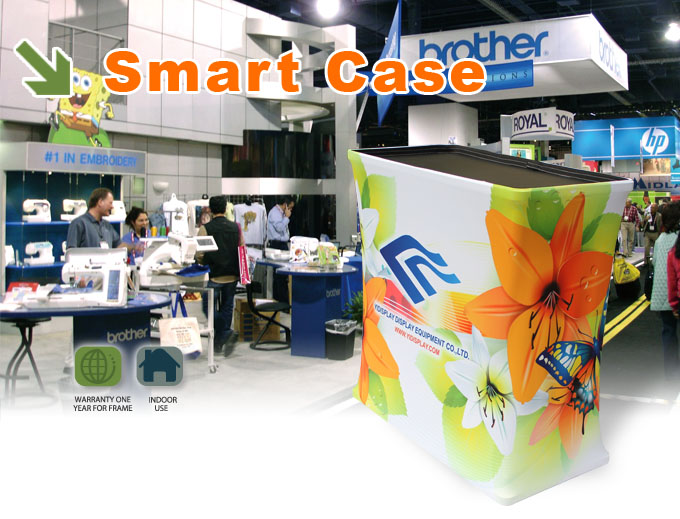 Smart case is our latest counter.It is made of shipping case for our wave series display.which has strong utility.It is easy to install and shows perfect lines.It can fit all displays perfectly and uses in any shows as information counter.


Features:

1.Easy to install,set up in several minutes.

2. Good utility,strong and handy,use for any sites.

3.Fashion apperance,streamline in design,fit with full color dye sublimation graphic.